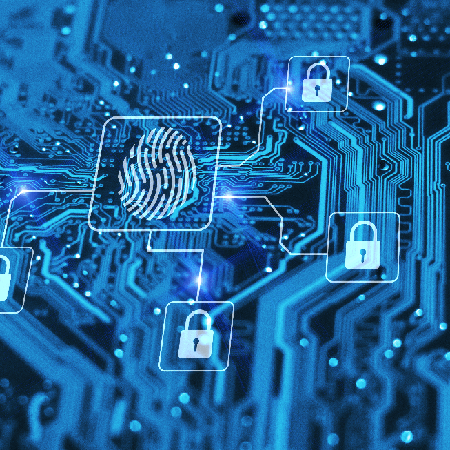 Cyber security community came together at the CyBOK showcase event 13 September
Published: 15 Sep 2021, 4:43 p.m.
A CyBOK showcase event took place on the afternoon of 13 September in a 'blended' format and was a great success, with around 140 attendees on Zoom and a handful attending in person at Engineers' House in Bristol, respecting COVID-safe practices. Delegates came from academia, government and other public sector organisations, as well as a from a range of industry organisations.
The event was chaired by Andrew Martin, Professor of Systems Security at the University of Oxford and a member of the CyBOK Executive Board, and opening remarks came from Sir Edmund Burton, Chair of the CyBOK Steering Committee.
Delegates enjoyed a variety of presentations and heard about what's new in CyBOK v1.1, and how the UK Cyber Security Council will use CyBOK to support the cyber security community. There was also a panel discussion, chaired by Dr Yulia Cherdantseva, with panellists from different sectors offering their thoughts on CyBOK and its use in practice. The event was rounded off with two presentations from recent projects which have developed some great new CyBOK-related resources.
The blended format was a success and there was good audience engagement, with delegates able to ask questions using the Zoom Q+A function, by raising a hand on Zoom, or in person for those in the room. The range of questions from delegates confirmed the interest in CyBOK from across the cyber security community, and gave food for thought for future focuses and events.
The event was not recorded; presentation slides are linked in the agenda below.
Event agenda
Introduction Sir Edmund Burton, Chair, CyBOK Steering Committee
From CyBOK v1.0 to v1.1: What's new and why it matters Awais Rashid, Professor of Cyber Security, University of Bristol and Steve Schneider, Professor of Secure Systems, Surrey Centre for Cyber Security
UK Cyber Security Council and CyBOK Bryan Lillie, UK Cyber Security Council
Panel: Using CyBOK in training practitioners
Panel chair: Dr Yulia Cherdantseva, Cyber Security Skills Lead, Cardiff Centre for Cyber Security Research
Panel: Awais Rashid, Professor of Cyber Security, University of Bristol; Bryan Lillie, UK Cyber Security Council; Chris Ensor, National Cyber Security Centre; David King, Legal & General; Pearl Noble-Mallock, BAE Systems
Examples of CyBOK-related resources for educators and trainers:
Open source CyBOK practical challenges and learning resources Z. Cliffe Schreuders, Leeds Beckett University
Case Studies in support of CyBOK Nancy Mead, SEI Fellow, Carnegie Mellon University (ret.)
Closing comments Sir Edmund Burton and Professor Awais Rashid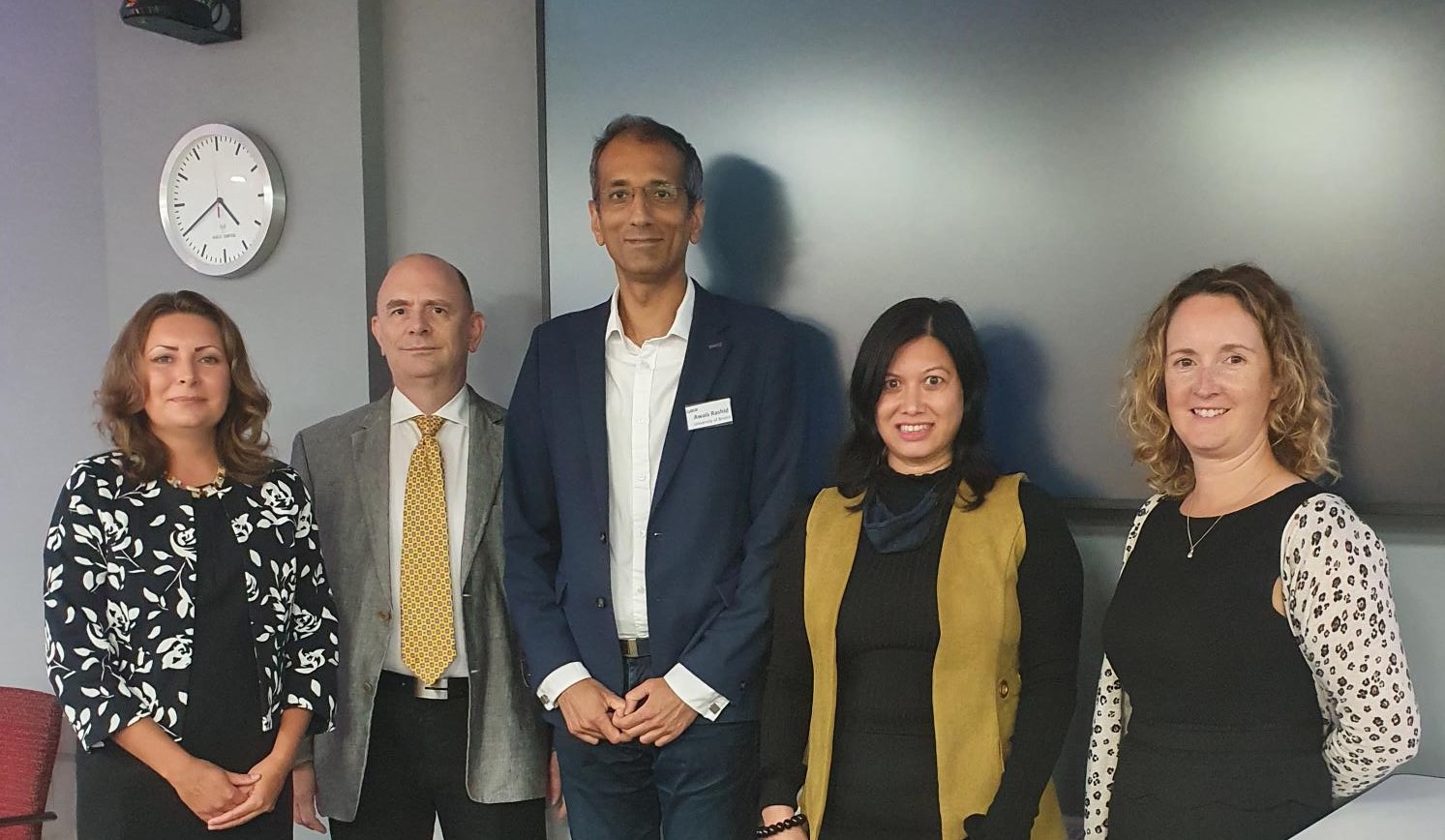 The event was also a great opportunity for some of the CyBOK team to come together in person again. L-R: Yulia Cherdantseva, Andrew Martin, Awais Rashid, Lata Nautiyal, Helen Jones.